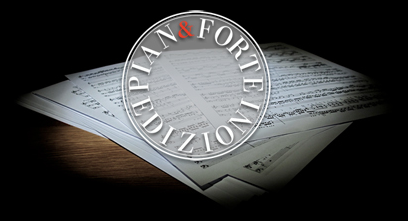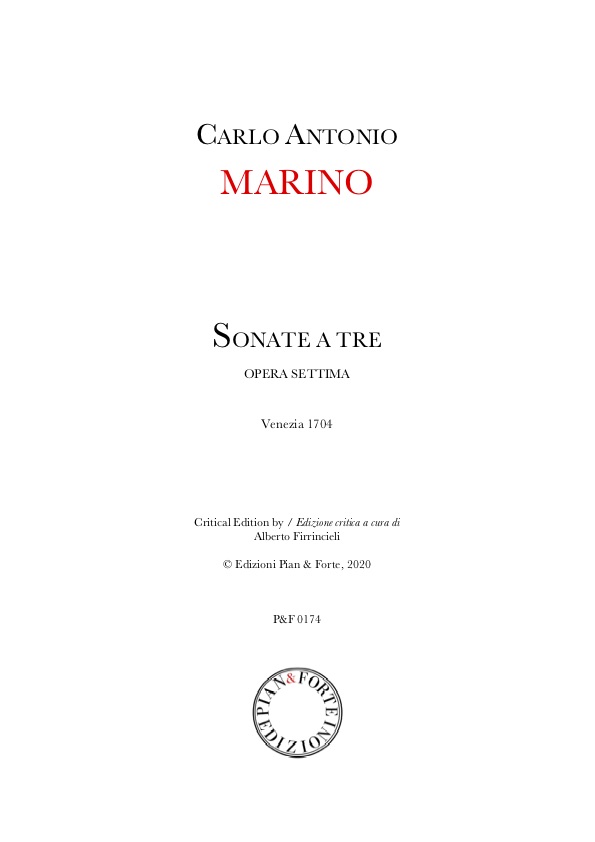 Sonate a tre Opera Settima
(Instrumental music)
Österreichische Nationalbibliothek, Wien
Critical Edition by Alberto Firrincieli

ISMN 979-0-705083-61-3

181 pag.

Carlo Antonio Marino's Opera Settima was published in 1704 in Venice by Giuseppe Sala and reprinted two times, in 1705 by Etienne Roger and in 1709 by Mortier, both in Amsterdam. It is made up of twelve trio sonatas, ten of them in four movements, mostly (Slow – Slow – Slow – Fast), with the eighth one as the one exception (Fast – Slow – Fast – Fast), and the fourth and twelfth consisting of five movements (Fast – Slow – Fast – Slow – Fast).
These sonatas now show a completely achieved mastery of compositional techniques, as well as excellent balance among various instruments. Usually, fast movements begin with a fugato, or sometimes with a simple melodic-rhythmic imitation in the conventional order: first violin, second violin, and basso continuo.
Files:

Partitura

18.00€

Parti

16.00€

score + parts

34.00€
Copyright Edizioni Pian & Forte 2017 - AssociazioneProMusica - P.iva 09754000967 - Tutti i diritti sono riservati -
Cookie Policy
-
Privacy Policy