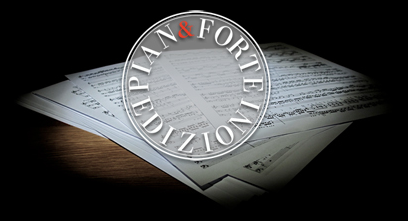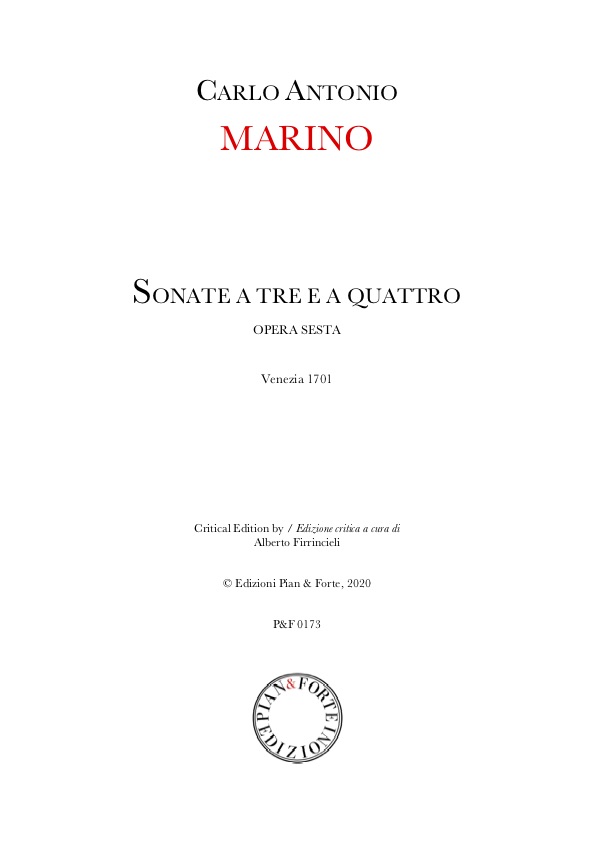 Sonate a tre e a quattro Opera Sesta
(Instrumental music)
Musiksammlung des Grafen von Schönborn - Wiesentheid
Critical Edition by Alberto Firrincieli

ISMN 979-0-705083-60-6

193 pag.

Carlo Antonio Marino's Opera Sesta was published in 1701 in Venice by Giuseppe Sala and reprinted in 1706 by Etienne Roger in Amsterdam. It consists of six trio sonatas (two violins, cello, and organ) and six sonate a quattro (two violins, viola, cello, and organ). Unlike the previous set of sonatas published in Opera Terza, in which the author experimented the composition of trio sonatas and sonate a cinque, here we find for the first time a set of six trio sonatas followed by a set other six sonate a quattro. At first sight, the structure of each single sonata seems to be more stable and more balanced than those of the Opera Terza.
Files:

Partitura

19.00€

Parti

15.00€

score + parts

34.00€
Copyright Edizioni Pian & Forte 2017 - AssociazioneProMusica - P.iva 09754000967 - Tutti i diritti sono riservati -
Cookie Policy
-
Privacy Policy