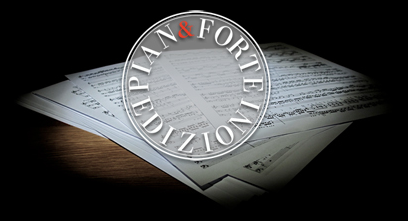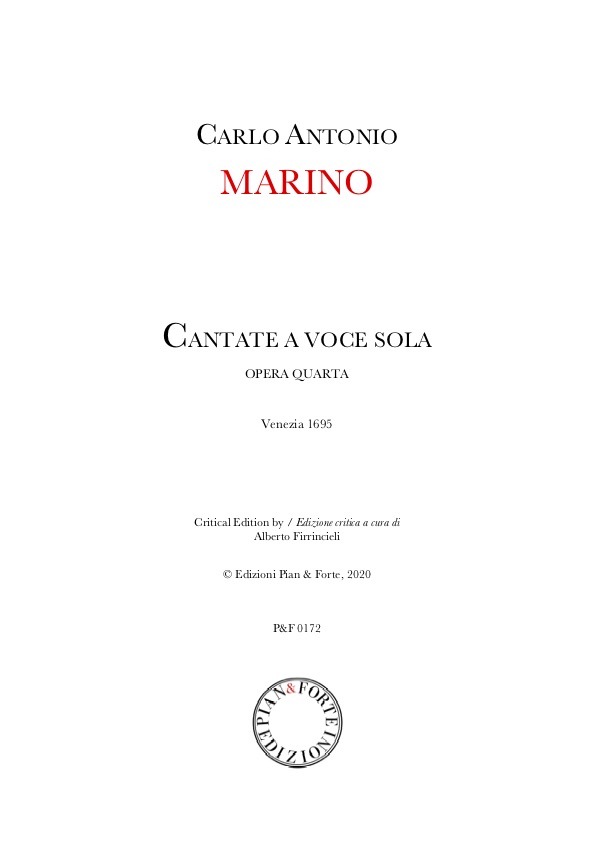 Cantate a voce sola - Opera Quarta
(Secular vocal music)
Biblioteca Civica Angelo Mai - Bergamo
Critical Edition by Alberto Firrincieli

ISMN 979-0-705083-59-0

137 pag.

The twelve cantatas for voice and basso continuo were printed in Venice by Giuseppe Sala in 1695, and represent the only survived vocal music written by the composer. One might wonder why Marino decided to publish only a single collection of cantatas, and continued devoting himself to instrumental music. Perhaps we could assume his lack of interest in this genre, and further offset by his ever-increasing interest in chamber instrumental music.
Carlo Antonio Marino's cantatas are all made up of an alternation of secco recitatives and arias (largely with da capo). Poetic texts, anonymously written or perhaps by the composer himself, often treat the subject of love from various points of view (Amante innamorato, Amante disperato, Amante timido); they also highlight the female vanity (Bella donna allo specchio), or tell the story of characters from Italian literature (Tancredi piangente sopra il sepolcro di Clorinda).
The structure of these compositions fully reflects the fluidity of the musical structures of the late seventeenth century, rather than the tendency of the following century to favor simpler and more repetitive structures.

Files:

Partitura

13.00€
Copyright Edizioni Pian & Forte 2017 - AssociazioneProMusica - P.iva 09754000967 - Tutti i diritti sono riservati -
Cookie Policy
-
Privacy Policy