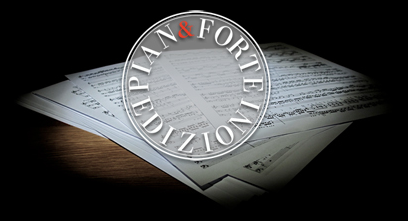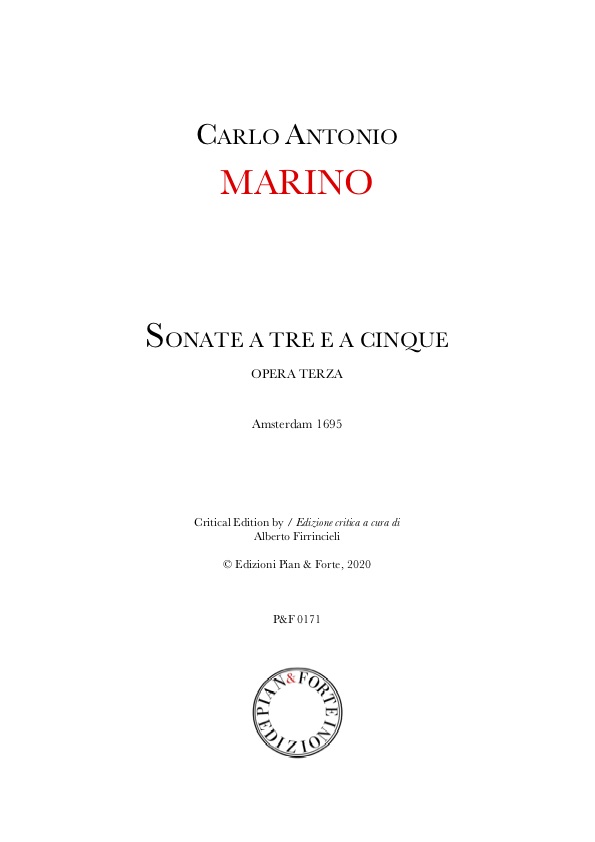 Sonate a tre e a cinque Opera Terza
(Instrumental music)
Zürich, Zentralbibliothek
Critical Edition by Alberto Firrincieli

ISMN 979-0-705083-58-3

214 Pag.

Carlo Antonio Marino Opera Terza was first printed in Italy between 1692 and 1695. This print has now been lost, but a copy of the same music has been published in Amsterdam in 1697 by the publisher Estienne Roger. Although not clearly indicated in the cover page, these sonatas would belong to the church trio sonatas (often, in fact, the definition of church sonata has already been implied in the term sonata itself). This is inferred first, from the absence of dance movements within the work; second, from the frequent use of contrapuntal technique especially in fast movements; and third, from the fact that an instrument such as the organ is expressly required for the realization of the basso continuo. The Opera Terza groups eight trio sonatas (two violins, cello and organ), and four sonate a cinque (three violins, viola, cello and organ).
Files:

Partitura

20.00€

Parti

15.00€

score + parts

35.00€
Copyright Edizioni Pian & Forte 2017 - AssociazioneProMusica - P.iva 09754000967 - Tutti i diritti sono riservati -
Cookie Policy
-
Privacy Policy