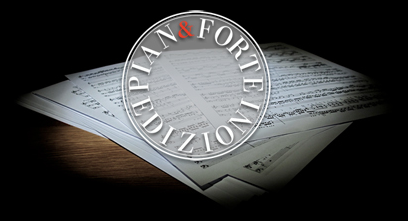 home
>
Sacred vocal music
> "Armonici entusiasmi di Davide" Salmi concertati a 2, 3 e 4 voci con 2 violini, Opera nona (Bassani Giovanni Battista)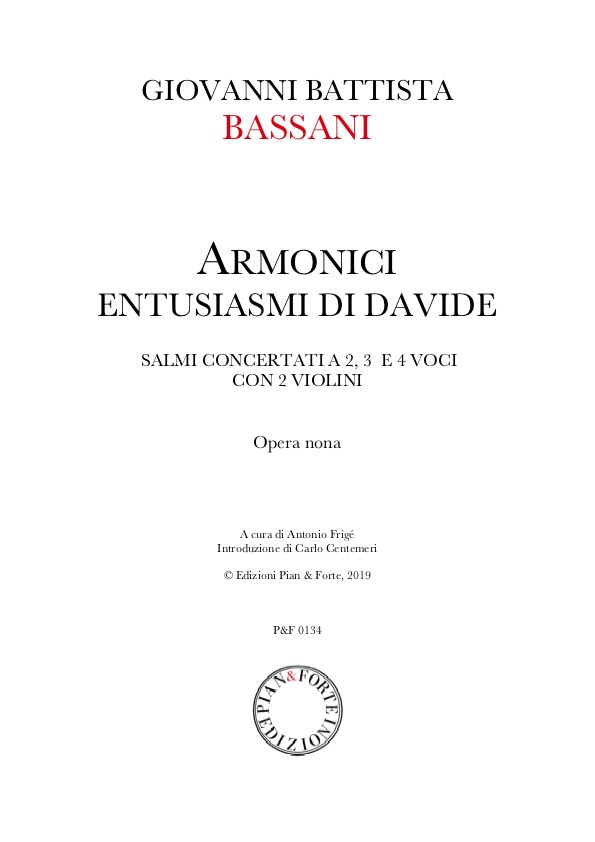 "Armonici entusiasmi di Davide" Salmi concertati a 2, 3 e 4 voci con 2 violini, Opera nona
(Sacred vocal music)
Museo internazionale e Biblioteca della musica di Bologna
Trascrizione a cura di Antonio Frigé
Introduzione di Carlo Centemeri

393 pagine

ISMN 979-0-705083-50-7

In 1690, when Bassani publishes his first church music collection (Psalms op. 9), he's been spending more than twenty years working for the church; his first collection had been published thirteen years earlier, in 1677, and seven more collections had followed, but, with motets op. 8 being the only exception, they were all related to secular music. It is likely, therefore, that the "Armonici Entusiasmi di Davide" ("David's harmonic enthusiasms") have been compiled after a thoughtful choice among compositions written in the past and reworked performance after performance, as part of his duties. In these compositions we notice, in fact, his skillfulness in writing for violins (as it is evident in his wonderful sonatas op. 5) but also his deep knowledge of counterpoint, halfway between the styles of Venice and Bologna. His salmi concertati are divided into movements alternating different voice combinations and different styles, where the ripieni (if present) are thought for a small choir, allowing to have a choral agility almost comparable to the passages with solo voices; the instruments have never a prominent role except in short sections, like the instrumental sinfonia introducing the Magnificat. It's also interesting to note that Bassani alternates salmi ripieni with four soloist and four voices choir (Dixit Dominus, Beatus Vir, Laudate Dominum, Lauda Jerusalem, plus Magnificat e Litanies) and psalms for soloists only (the introduction Domine ad adjuvandum and psalms Confitebor, Laudate Pueri, Laetatus Sum, Nisi Dominus), thus providing an additional color difference between psalm and psalm.
Files:

Partitura

35.00€

Parti

30.00€

score + parts

65.00€
Copyright Edizioni Pian & Forte 2017 - AssociazioneProMusica - P.iva 09754000967 - Tutti i diritti sono riservati -
Cookie Policy
-
Privacy Policy