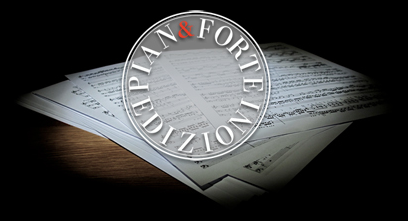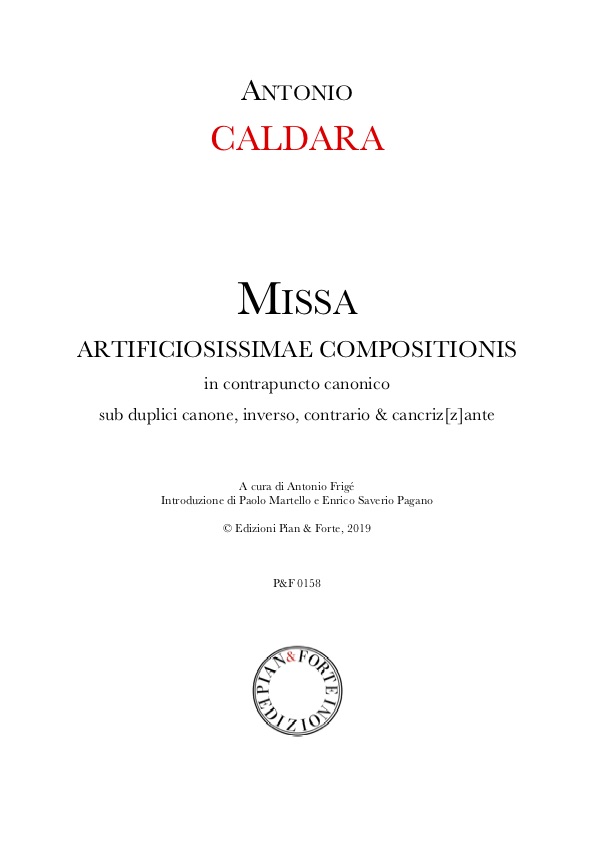 Missa artificiosissimae compositionis
(Sacred vocal music)
Österreichische Nationalbibliothek, Vienna (A-Wn) Segnatura: SA.67.C.3
Trascrizione a cura di Antonio Frigé
Introduzione di Paolo Martello e Enrico Saverio Pagano

55 pagine

ISMN 979-0-705083-45-3

Antonio Caldara (Venice 1670? – Vienna 1736 ) was a violist, cellist and alto singer at the Ducal Church of San Marco in Venice and, very probably, a pupil of Giovanni Legrenzi.
He was considered one of the most representative musicians among the Venetian composers of baroque opera.
After a period as "Maestro di cappella da chiesa e da teatro" (for the Church and for the Theatre) in Mantua, at the Court of Duke Ferdinando Carlo Gonzaga (1699-1707), he can be found in Barcelona (1708) at the archducal Habsburg Court; later, he was continuously active in Rom, first in the service of the Cardinal and Pontifical Vice-Chancellor Pietro Ottoboni and later at the Court of Prince Francesco Maria Ruspoli.
In 1712 he moved to Vienna, where he settled definitively in 1716. It is a reasonable supposition that during his Roman sojourns he was in touch with such musicians as Arcangelo Corelli, Alessandro and Domenico Scarlatti and Georg Friedrich Händel...
Files:

Partitura

7.00€
Copyright Edizioni Pian & Forte 2017 - AssociazioneProMusica - P.iva 09754000967 - Tutti i diritti sono riservati -
Cookie Policy
-
Privacy Policy