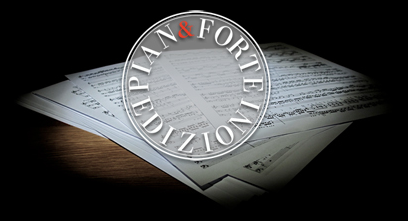 home
>
Sacred vocal music
> "Tantum ergo" e "O salutaris hostia" a voce sola con organo (Casali Giovanni Battista)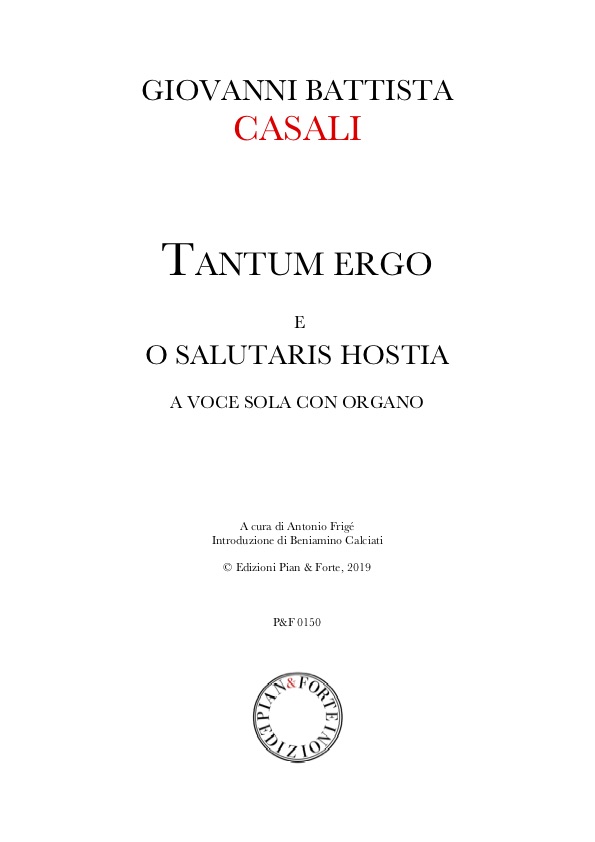 "Tantum ergo" e "O salutaris hostia" a voce sola con organo
(Sacred vocal music)
Biblioteca dell' Accademia filarmonica romana - Roma - IT-RM0421
Trascrizione a cura di Antonio Frigé
Introduzione di Beniamino Calciati

11 pagine

ISMN 979-0-705083-40-8

The text of the motet "Tantum ergo" corresponds to the fifth and sixth verse of the hymn "Pange lingua Gloriosi", and the motet "O salutaris hostia" is composed using the text of the fifth verse of the hymn "Verbum supernum prodiens". The two texts, both with strong Eucharistic value, are treated according to the custom of the time and bear witness to a certain form of "theatricality" that goes beyond the style of Casali in the majority of his other sacred compositions. We could assume that Casali had composed these two motets for a very specific voice, given the markedly brilliant and virtuoso character. Considering the liturgy of the time, the Tantum Ergo was prescribed as a song to be sung before the Eucharistic benediction. The O salutaris hostia, on the other hand, belonged to a series of texts that can also be used in different contexts, for example as a motet to be performed after the elevation during the Solemn Mass.
Files:

Partitura

5.00€
Copyright Edizioni Pian & Forte 2017 - AssociazioneProMusica - P.iva 09754000967 - Tutti i diritti sono riservati -
Cookie Policy
-
Privacy Policy