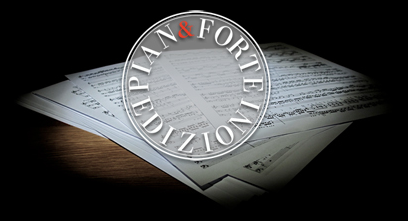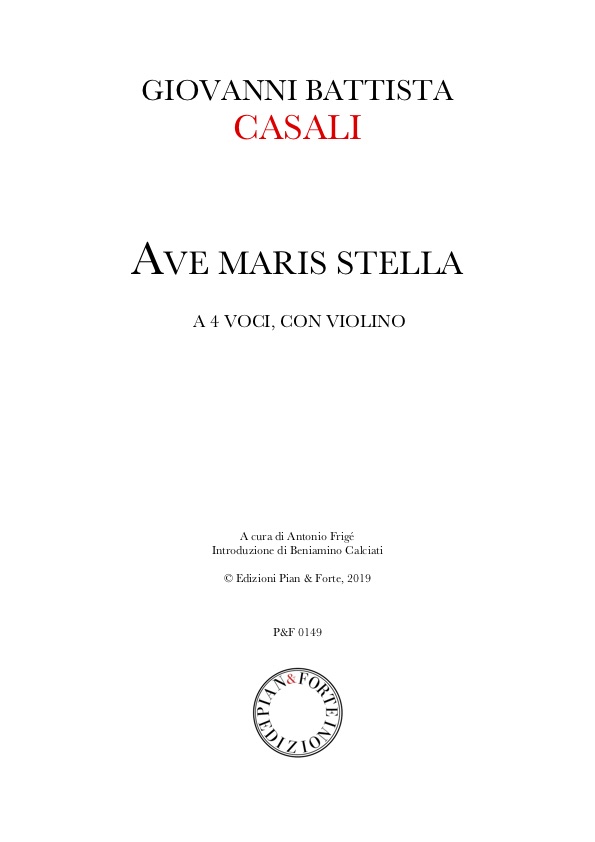 Ave maris stella a 4 voci con violini
(Sacred vocal music)
Biblioteca Nacional de España
Trascrizione a cura di Antonio Frigé
Introduzione di Beniamino Calciati

18 pagine

ISMN 979-0-705083-39-2

The hymn "Ave Maris Stella", liturgically used for the Vespers of the Madonna, was used by the most varied composers of every age and style. Casali constructs a short composition first using the canto fermo, on which the strings build a counterpoint in two parts, to then introduce a polyphonic episode followed by a duet between two high voices. The same procedure is repeated with slight variations and then concludes the hymn with the four voices in unison and a plagal cadence on the word "Amen". The piece, certainly designed for purely liturgical purposes, is still very functional today, because of the repetition of the same formulas with different texts, while preserving the melodic identity of the Gregorian humn alongside short original episodes.
Files:

Partitura

5.00€

Parti

3.00€

score + parts

8.00€
Copyright Edizioni Pian & Forte 2017 - AssociazioneProMusica - P.iva 09754000967 - Tutti i diritti sono riservati -
Cookie Policy
-
Privacy Policy