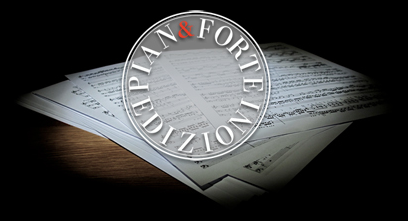 home
>
Sacred vocal music
> Inno e Responsori a 4 voci per il solenne mattutino nella notte del Santissimo Natale (Casali Giovanni Battista)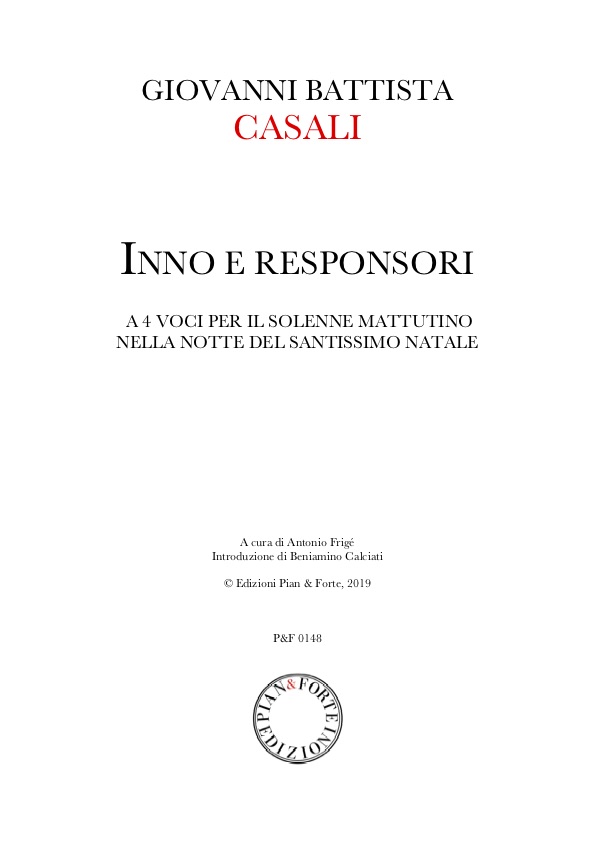 Inno e Responsori a 4 voci per il solenne mattutino nella notte del Santissimo Natale
(Sacred vocal music)
Biblioteca Nacional de España
Trascrizione a cura di Antonio Frigé
Introduzione di Beniamino Calciati

55 pagine

ISMN 979-0-705083-37-8

This stupendous collection of compositions was evidently designed for liturgical use during the morning of 25 December. It contains the hymn for Christmas Day (Iesu, Redemptor omnium) and the eight prescribed responsories. It is useful, in this case and limited to Christmas Day, to outline the structure of the canonical hour of the Mattutino: a series of three nocturnes, preceded by the singing of the Invitatory and the Hymn and followed by the singing of the Te Deum and the oration. Each nocturne consisted of three psalms with their antiphons and three lessons (or readings), of which the responsories constituted a sort of "synthetic commentary", with poetic references to the celebrated mystery thanks to the use of fragments of sacred and theological texts. Considering the first nocturne, the three lessons of the prophet Isaiah (9:1-6, 40:1-8, 52:1-6) were alternately followed by the first three responses of Casali (Hodie nobis caelorum, Hodie nobis de caelo, Quem vidistis). In the nocturne, however, the three lessons taken from Sermo I de Nativitate Domini by San Leone Magno were alternately followed by three other responsories of Casali (O magnum mysterium, Beata Dei Genetrix, Sancta et immaculata virginitas)...
Files:

Partitura

7.00€
Copyright Edizioni Pian & Forte 2017 - AssociazioneProMusica - P.iva 09754000967 - Tutti i diritti sono riservati -
Cookie Policy
-
Privacy Policy