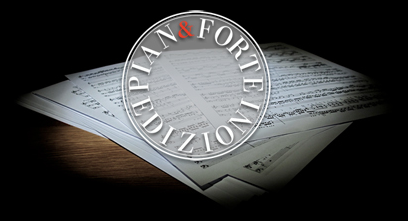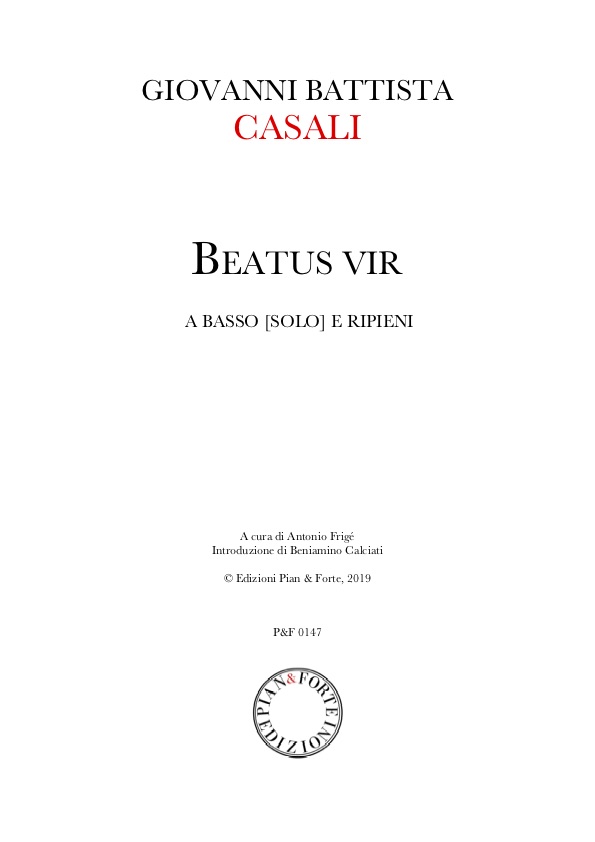 Beatus vir a Basso [solo] e ripieni
(Sacred vocal music)
Biblioteca Nacional de España
Trascrizione a cura di Antonio Frigé
Introduzione di Beniamino Calciati

43 pagine

ISMN 979-0-705083-36-1

Psalm 111, a great testing-ground for various composers, is wonderfully used by Casali for a very wide- ranging composition. The textual character of the psalm, well-known by the faithful as present in the Sunday Vespers and most of the celebrations of the Lord and the saints, is rendered in all its richness of content through very diverse compositional styles. The initial alternation between the bass solo and the chorus exalts the responsorial character of the psalmody, to end immediately afterwards in an "Allegro Moderato" that makes, with virtuosic wealth, the harvest of blessings of which the text speaks. The "Largo", corresponding to the "to appear in the darkness" of which the text speaks, is the moment for an episode aimed at incessantly emphasizing the mercy of God. The successive episodes, equally interesting, eventually lead to an "Allegro": in this section, the striking and happy effort of the composer is to render in music the grinding of teeth of the sinful man who sees his own desire fade and fail. The latter quickly gives way to the conclusion of the psalm, with the resumption of the responsorial character of the beginning.
Files:

Partitura

7.00€
Copyright Edizioni Pian & Forte 2017 - AssociazioneProMusica - P.iva 09754000967 - Tutti i diritti sono riservati -
Cookie Policy
-
Privacy Policy