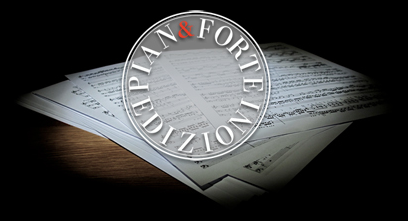 home
>
Instrumental music
> Regole per ben sonare il cembalo (Volume III: Partimenti CLXIX-CCXVII) (Scarlatti Alessandro)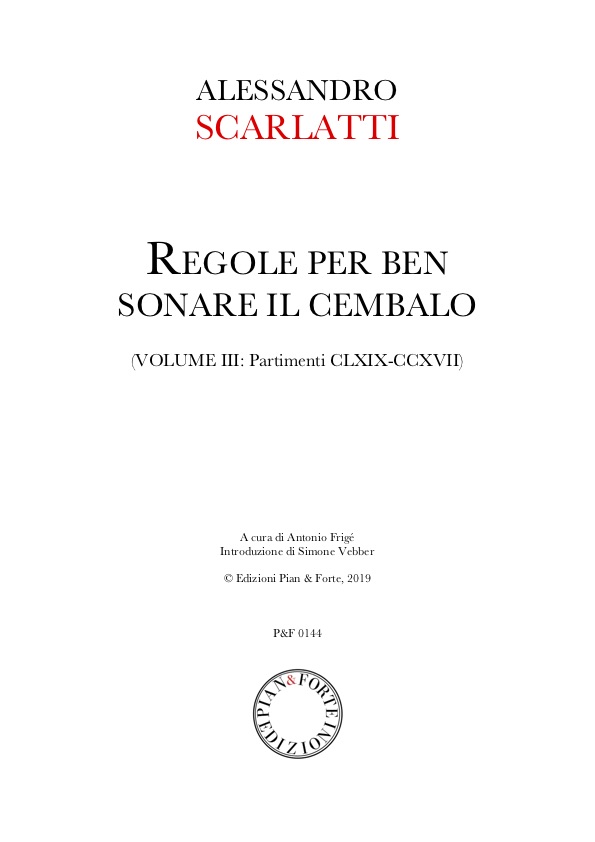 Regole per ben sonare il cembalo (Volume III: Partimenti CLXIX-CCXVII)
(Instrumental music)
Staats-und Universitätsbibliothek Hamburg Carl von Ossietzky. (D-HS MA/251)
Trascrizione a cura di Antonio Frigé
Introduzione di Simone Vebber

156 pagine

ISMN 979-0-705083-33-0

The new source DHs M A/251 Regole per ben [son]are il cembalo by Alessandro Scarlatti represents one of the largest collections of his currently discovered partimenti. The increase, in the last two decades, of studies and publications dedicated to the practice of the partimento reveals the need to redefine the skills of the performer and the ways of making music, often limited to an univocal interpretive dimension, in which, until the dawn of the 21st century, the different "specialties" break the unitary figure of a musician capable of composing, performing and improvising music. The study of the history of the partimenti notes how counterpoint and the practice of diminutions through the codification of idiomatic passages of keyboard instruments merge into the development of the ability to perform an "unwritten" or partially written musical piece. Nowadays this type of execution is defined as more or less an approximate way of "improvising", a term which in the seventeenth, eighteenth and nineteenth centuries signified much more decorative synonyms such as sonar di fantasia, fantasieren, art de préluder, etc. Performing a partimento correctly therefore presupposes the achievement of multiple educational objectives such as the knowledge of the rules of counterpoint, the identification of the opportunities offered by the melodic line of the bass, having the control of the hand according to the realization of passages and diminutions appropriate to the situation.
The 217 partimenti published in this edition are contained in the manuscript M / A 251 attributed to Alessandro Scarlatti and probably compiled in 1754.

Files:

Partitura

15.00€
Copyright Edizioni Pian & Forte 2017 - AssociazioneProMusica - P.iva 09754000967 - Tutti i diritti sono riservati -
Cookie Policy
-
Privacy Policy