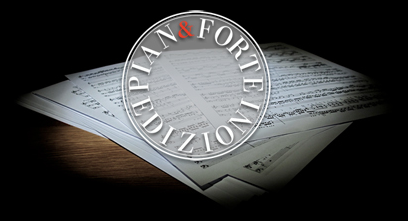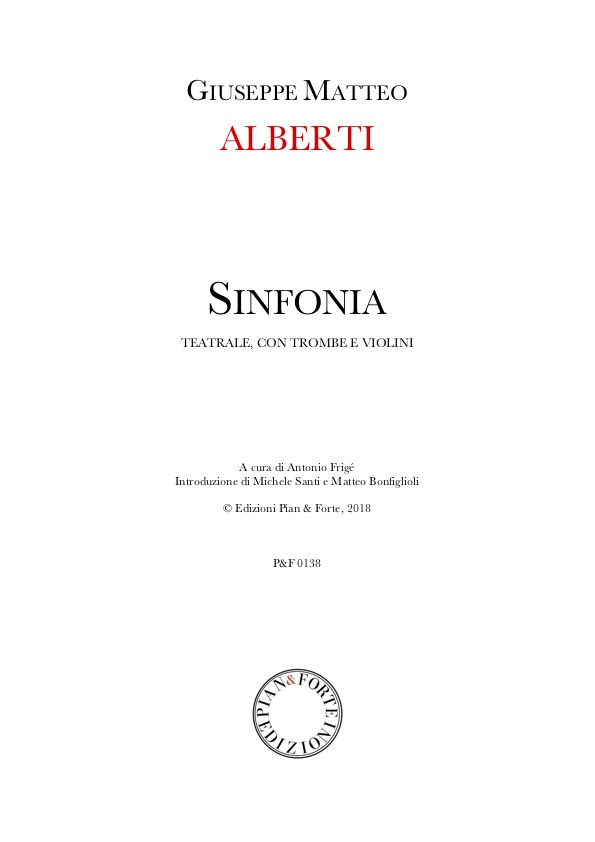 Sinfonia teatrale con trombe e violini
(Instrumental music)
Archivio musicale della Basilica di San Petronio (I-Bsp) MS.D.13.2
A cura di Antonio Frigé
Introduzione di Michele Santi e Matteo Bonfiglioli

27 pagine

ISMN 979-0-705083-29-3

AlbertiI Giuseppe Matteo was born on 20 September 1685 in Bologna, where he also died on 18 February 1751. He held many important positions in his birth city. In 1705 he was elected as a member the Accademia filarmonica, in which he became 'prince', not continually, from 1721 to 1746. As violinist, his name appears in the Mandati di Pagamento in the Basilica di S. Petronio in continuation from 1709 to 1750, under the direction of chapel master Giacomo Antonio Perti. He himself assumed the position from 1726 to 1751 in S. Giovanni in Monte and from 1743 also in S. Domenico.
Files:

P&F 0138 - Partitura

5.00€

P&F 0138 - Parti

3.00€

score + parts

8.00€
Copyright Edizioni Pian & Forte 2017 - AssociazioneProMusica - P.iva 09754000967 - Tutti i diritti sono riservati -
Cookie Policy
-
Privacy Policy