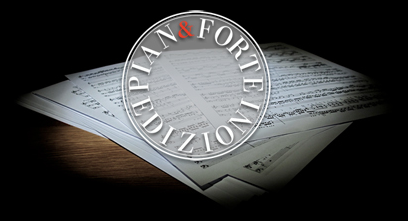 home
>
Instrumental music
> VI Concerti armonici a quattro violini obbligati, alto viola, violoncello obbligato e basso continuo (van Wassenaer Unico Wilhelm)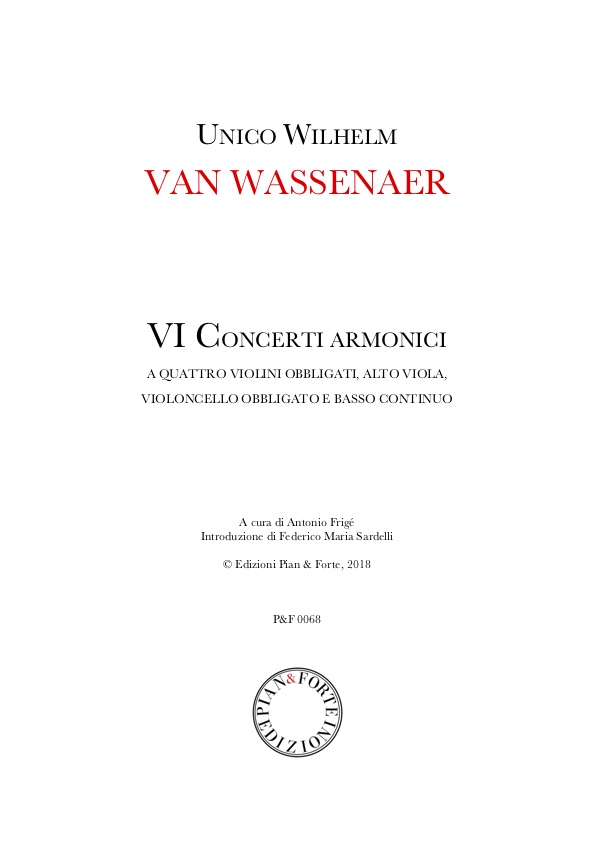 VI Concerti armonici a quattro violini obbligati, alto viola, violoncello obbligato e basso continuo
(Instrumental music)
Museo internazionale e Biblioteca della musica di Bologna
Trascrizione a cura di Antonio Frigé
Introduzione di Federico Maria Sardelli

ISBN 978-88-98342-67-9

178 pagine

For 240 years and even though they have become famous, the magnificent Concerti Armonici remained orphaned from the name of their true author. The long history of their wanderings from one author to another must be told starting from the epilogue, when the musicologist Albert Dunning discovered the original manuscript in the Twickel Castle, in the Dutch province of Overijssel in 1980. Only then could he definitively attribute the celebrated concerti "by Pergolesi" to their true author: an obscure Dutch nobleman.
How did these 6 concerti become "by Pergolesi"? The story officially begins in 1740 when they appeared in print in The Hague, elegantly engraved on copper, but without the author's name. The dedication to Count Willem Bentick was signed by an Italian violinist, Carlo Ricciotti, also called "the Baciccia" (1675 - 1756), who begged the count to accept
[...] this work which is born of an illustrious hand, that V. S. Illustrious esteems, and honours, and to whom I am indebted to his consideration.
So Ricciotti, while signing the dedication, subtracted himself from every burden, pointing out that an unknown 'illustrious hand' as the author of the collection. On August 18, 1749, the Haagische Courant announced a concert in the new Vaux-Hall in The Hague, in which some Concerti Armonici composed 'by a distinguished Gentleman' would also be performed. It is probable that some contemporaries, the listeners of that evening and certainly the dedicatee were able to recognize who was behind the mysterious "distinguished Gentleman". A little later, in 1755, the casual English publisher Walsh put the posterity on a bad road, pirating the Dutch edition and presenting it with Ricciotti as its author. From that moment on, the Concerti Armonici became increasingly known and popular.
Considering that Ricciotti had hardly composed anything in his life and was known most of all as a violinist and theatrical producer, many wondered how he could be the composer of such rich and profound music.

Files:

Partitura

20.00€

Parti

25.00€

score + parts

45.00€
Copyright Edizioni Pian & Forte 2017 - AssociazioneProMusica - P.iva 09754000967 - Tutti i diritti sono riservati -
Cookie Policy
-
Privacy Policy