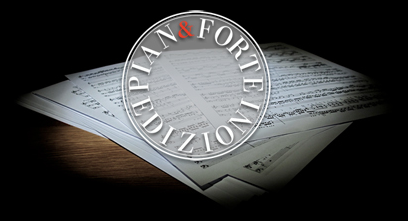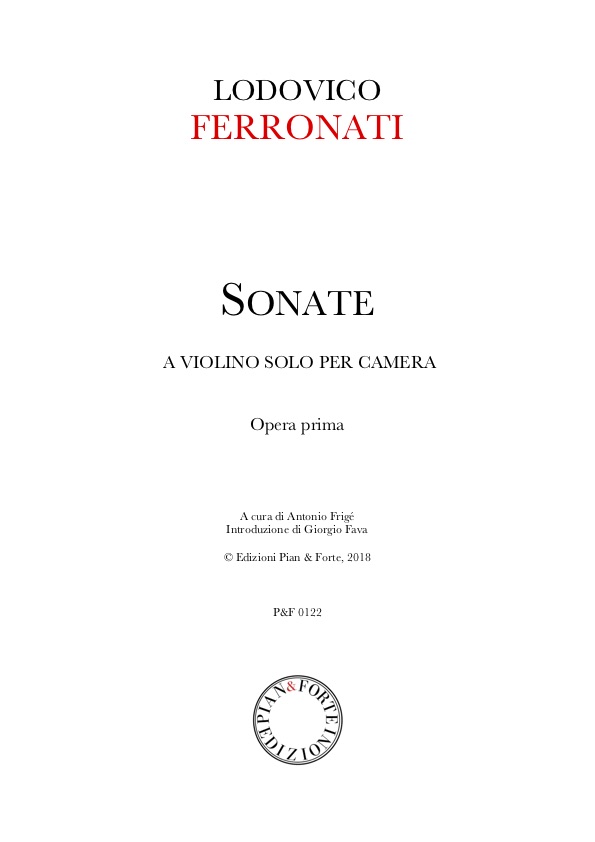 Sonate a violino solo per camera - Opera prima
(Instrumental music)
Museo internazionale e Biblioteca della musica di Bologna
Trascrizione a cura di Antonio Frigé
Introduzione di Giorgio Fava

ISMN 979-0-705083-24-8

82 pagine

Lodovico Ferronati belongs to that ample company of "minor" musicians of the Venetian hinterland that contributed to the birth and diffusion of the instrumental idiom that would influence all of Europe at the beginning of the Eighteenth Century.
His origins were Padovan, and he was well inserted into the milieu of the nobility, as can be deduced from the dedication, printed in his Opera I, addressed to Count Duse Buzzacarini, member of an historic Paduan family, "For his having permitted me access to lessons similar to his from the first years of my activity ... ." After his education, he moved to Bergamo, where he served as "musician of the violin" in the famous Chapel of the Basilica of Santa Maria Maggiore, where we also find, among others, Tarquinio Merula, Maurizio Cazzati and Giovanni Legrenzi.
He never left his post from that choir (where his signature is still inscribed on the frame of the organ case), succeeding, in the end, in obtaining the position of Maestro di Cappella in 1745, possibly as a reward for his fidelity, and maintaining it for more than twenty years. His mandate ended in 1767 and this is the last date that we know of to delimit his long-lived musical career.
Files:

Partitura

8.00€

Parti

8.00€

score + parts

16.00€
Copyright Edizioni Pian & Forte 2017 - AssociazioneProMusica - P.iva 09754000967 - Tutti i diritti sono riservati -
Cookie Policy
-
Privacy Policy