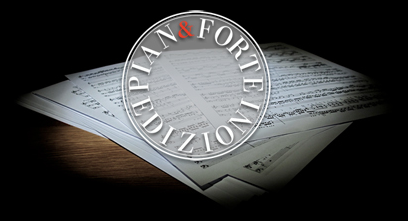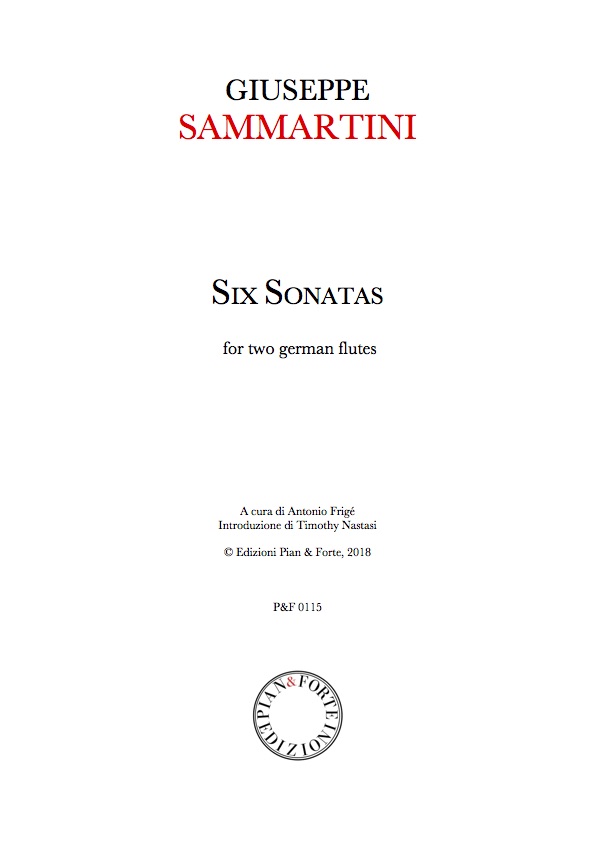 Six Sonatas for two german flutes
(Instrumental music)
Bibliothèque nationale de France
Trascrizione a cura di Antonio Frigé
Introduzione di Timothy Nastasi

37 pagine

ISMN 979-0-705083-17-0

The "Six duets" for flute, opera prima, have a particular dedication: "for the temple of Apollo", which suggests that they were written for a precise event. The compositional style is very varied both in tempos and in the use of tones. Some duets have the classic andante, adagio, allegro structure while in in other duets he adds minuetti or other movements with particular indications such as spirituoso or affettuoso.
The switching of the parts between the two instruments is very interesting; Sammartini experiments with different combinations: in some areas the melody is given to the first instrument, and accompanied almost like a ground bass on the second instrument; in others there is a game of imitation, or question and answer; in others still the voices proceeding isolated and well differentiated but of equal importance.
Files:

Partitura

6.00€

Parti

4.00€

score + parts

10.00€
Copyright Edizioni Pian & Forte 2017 - AssociazioneProMusica - P.iva 09754000967 - Tutti i diritti sono riservati -
Cookie Policy
-
Privacy Policy