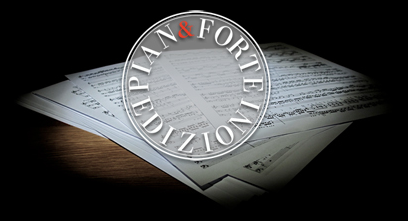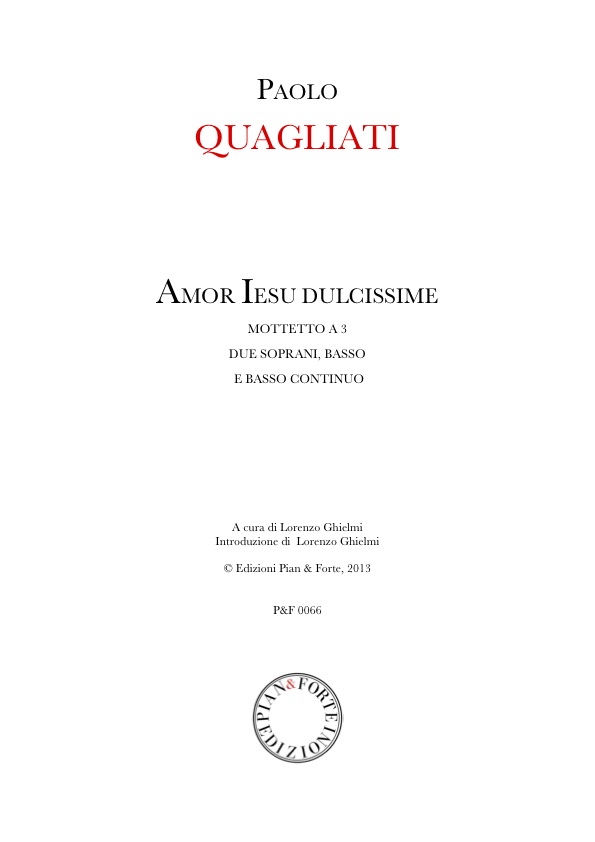 Amor Iesu dulcissime
(Sacred vocal music)
Museo internazionale e Biblioteca della musica di Bologna
Mottetto a 3
due soprani, basso e basso continuo

Trascrizione a cura di Lorenzo Ghielmi
Introduzione di Lorenzo Ghielmi

10 pag.

ISBN 978-88-98342-65-5

Paolo Quagliati, was born into a noble family of Chioggia, near Venice, around 1555. About 1579 he settlled in Rome, where he remained until his death (16 November 1628). He was in the service of Cardinal Odoardo Farnese and later of the Ludovisi family. When Cardinal Alessandro Ludovisi became Pope Gregorius XV in 1621, he was appointed apostolic prothonotary and private chamberlain to the pope. In the front page of his madrigal collection (1608) he declares himself organist of S. Maria Maggiore, a position that he held probably until his death...
Files:

partitura

2.50€
Copyright Edizioni Pian & Forte 2017 - AssociazioneProMusica - P.iva 09754000967 - Tutti i diritti sono riservati -
Cookie Policy
-
Privacy Policy