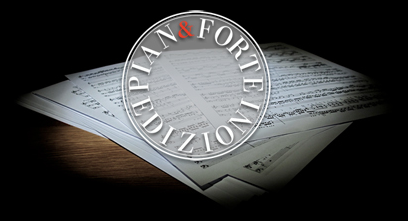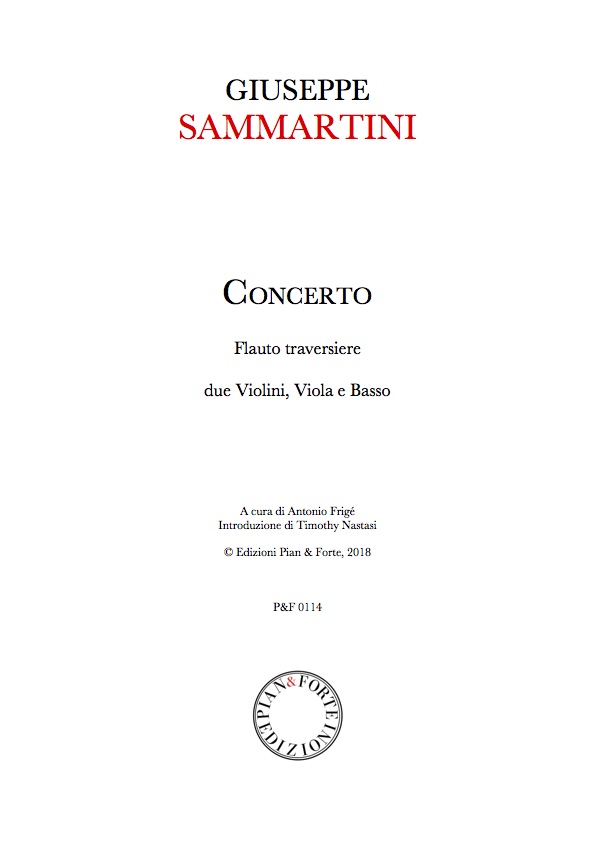 Concerto per Flauto traversiere, fue violini, viola e basso
(Instrumental music)
Sächsische Landesbibliothek - Staats - und Universitätsbibliothek Dresden
Trascrizione a cura di Antonio Frigé
Introduzione di Timothy Nastasi

37 Pagine

ISMN 979-0-705083-16-3

The Concert, called "di Dresda", is a composition that deviates from the rest of Sammartini's productions, and the themes and trends within the concerts and sonatas are usually extremely varied: in this concert, however, a link seems to emerge between the themes of the three movements, consisting of the initial detached notes: They give unity to the composition but at the same time make it rather severe and almost military-like. Perhaps the concert was originally intended for the oboe, although the flute is clearly indicated in the manuscript copy. Even the tone of B flat major is better suited to the oboe than to the flute, which would be more inclined to play in tonality with the sharps. At the same time this mood could be a choice of the composer, who wanted to write for the flute in an original way, perhaps to see it in a different light.
Files:

Partitura

8.00€

Parti

4.00€

score + parts

12.00€
Copyright Edizioni Pian & Forte 2017 - AssociazioneProMusica - P.iva 09754000967 - Tutti i diritti sono riservati -
Cookie Policy
-
Privacy Policy