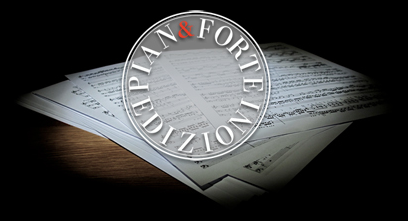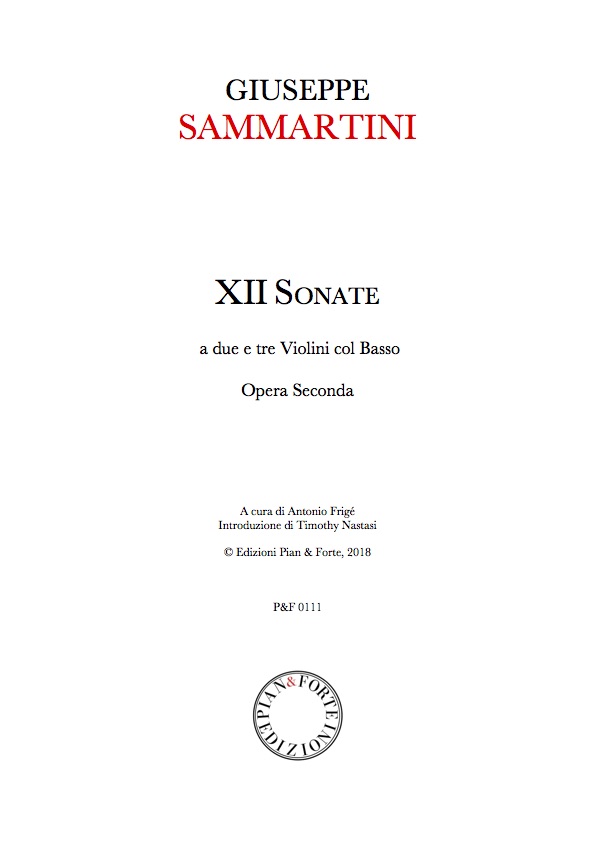 XII Sonate a due e tre Violini col Basso - Opera Seconda
(Instrumental music)
Bibliothèque nationale de France
Trascrizione a cura di Antonio Frigé
Introduzione di Timothy Nastasi

127Pagine

ISMN 979-0-705083-14-9

The "Sonate a tre" for two violins and a bass, opera II, are dedicated, like many other compositions by Sammartini, to Augusta, the wife of Prince Federico. Note how the name, opera Il, occurs in other compositions by Sammartini: the publishers at the time did not always agree with the author on the work number and in the catalog of Giuseppe Sammartini there is still a bit of confusion on the numbers attributed to the works.
These sonatas are characterized by stylistic variety, which draws from Italian instrumental music with regards the use of the violin and the general vivacity of the character. All sonatas are in three movements. The harmonic evolution remains very traditional and in a style close to that of Vivaldi and, unlike other compositions by Sammartini, without the use of unprepared modulations. The rhythm part is also rich with complex figures (in particular in Sonata VII). The succession of movements, with various names, does not follow any precise order.
Files:

Partitura

13.00€

Parti

22.00€

score + parts

35.00€
Copyright Edizioni Pian & Forte 2017 - AssociazioneProMusica - P.iva 09754000967 - Tutti i diritti sono riservati -
Cookie Policy
-
Privacy Policy