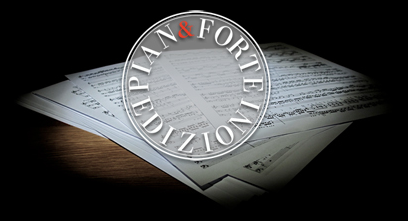 home
>
Instrumental music
> Concerto per il Flauto [traverso] solo, due violini e basso (Sammartini Giuseppe )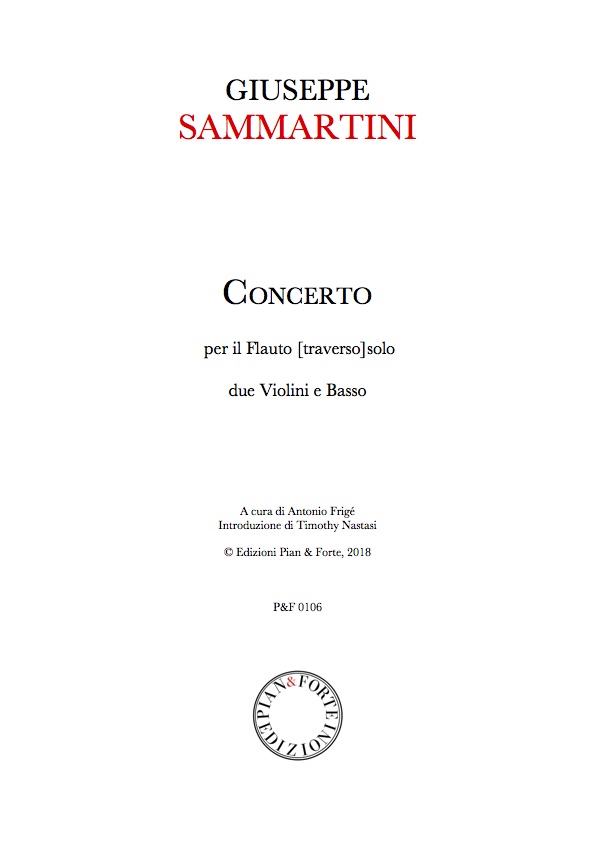 Concerto per il Flauto [traverso] solo, due violini e basso
(Instrumental music)
Musik-och teaterbiblioteket, Stockholm
Trascrizione a cura di Antonio Frigé
Introduzione di Timothy Nastasi

26 pagine

ISMN 979-0-705083-07-1

Sammartini's concert took place in an era slightly later than Vivaldi's, but retains many of the same features: the subdivision in three, with a full bodied and virtuoso first movement, a simple and elegant adagio and an ending with a tenario tempo with characteristics of almost a dance style.
The concert in D major, light and flowing, presents a variety of thematic ideas, divided with wisdom between tutti and solo. The part of the flute is in a register and a tonality comfortable for the instrument, although some virtuoso steps suggest the destination of the concert to non-amateur performers.
Files:

Partitura

8.00€

Parti

7.00€

score + parts

15.00€
Copyright Edizioni Pian & Forte 2017 - AssociazioneProMusica - P.iva 09754000967 - Tutti i diritti sono riservati -
Cookie Policy
-
Privacy Policy