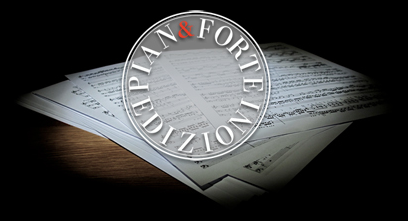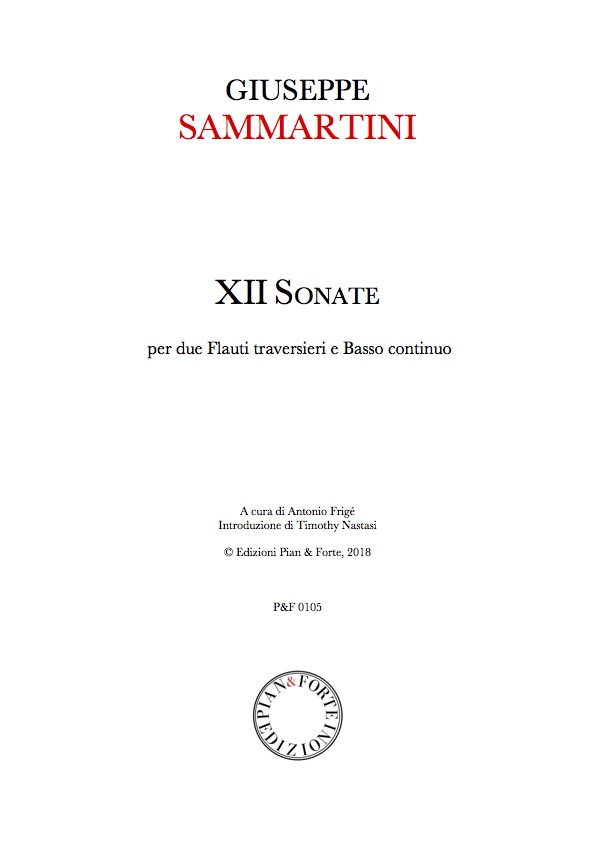 XII Sonate per due Flauti traversieri e basso continuo
(Instrumental music)
Musik-och teaterbiblioteket, Stockholm
Trascrizione a cura di Antonio Frigé
Introduzione di Timothy Nastasi

105 pagine

ISMN 979-0-705083-06-4

The Trio Sonatas of this publication do not have an opera number and are stylistically similar to the sonatas of Op. I and Op II. The compositional style is simple and light and the destination of these sonatas was the large audience of amateurs. From the harmonic point of view there are no particular daring areas, there were some delays and dissonances which were of common use at the time. The structure is similar in almost all the sonatas and follows that of the Vivaldian concerts: initially allegro followed by adagio, ending with an allegro in tempo ternario.

The sixth sonata, which seems to differentiate itself from the others, as it starts from a structure that is in four times and not in three, deserves a separate mention. Harmonically it is much richer, with very evident dissonances and the presence of a harmonic pedal at the end of the first half, suspended on the dominant. The third tempo is sweet and homoritmic, a moment of calm between the two fast tempos. Both "Allegri" are of a strong character, presenting unusual technical choices for the time period, such as the repeated notes of the last movement, which are easy for a violin but hard for the flute.

Files:

Partitura

12.00€

Parti

20.00€

score + parts

32.00€
Copyright Edizioni Pian & Forte 2017 - AssociazioneProMusica - P.iva 09754000967 - Tutti i diritti sono riservati -
Cookie Policy
-
Privacy Policy