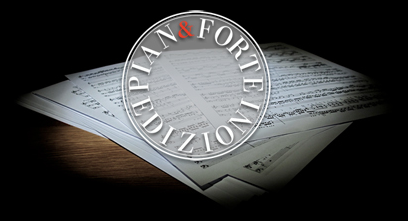 home
>
Instrumental music
> VI Sonate per due flauti [traversieri] e basso continuo Opera prima (Sammartini Giuseppe)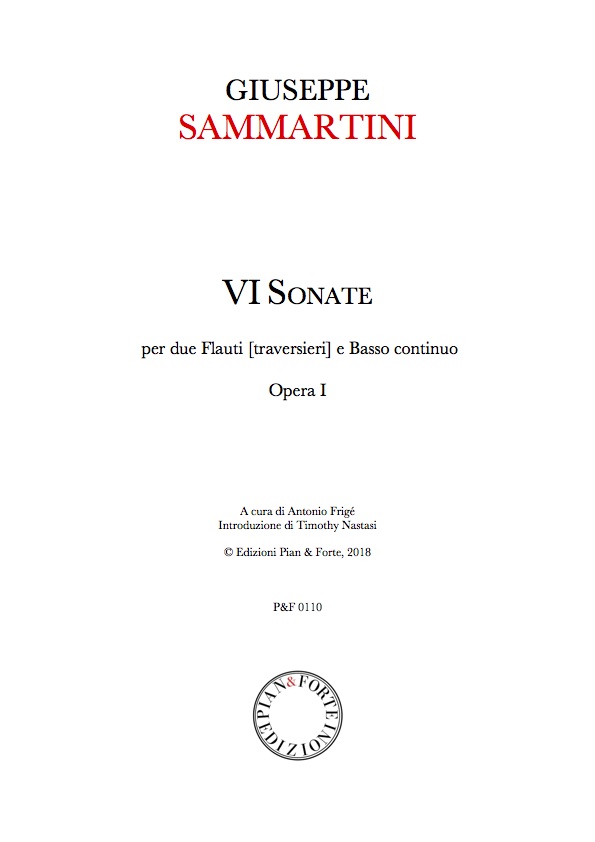 VI Sonate per due flauti [traversieri] e basso continuo Opera prima
(Instrumental music)
Bibliothèque nationale de France
Trascrizione a cura di Antonio Frigé
Introduzione di Timothy Nastasi

78 pagine

ISMN 979-0-705083-12-5

Giuseppe Baldassare Sammartini was born in Milan on the 6th of January, 1695. Together with his younger brother, Giovanni Battista, he was introduced to the study of music by his French father, Alexis Saint-Martin, who was an excellent oboist and passed on his musical skills to his children. The first part of Giuseppe Sammartini's life took place in Milan. From his activity in the city it is known that from 1711 he performed at the church of San Celso and the Castello Sforzesco. In 1720 he obtained the role of oboist at the "Teatro Regio Ducale". This theater was located in the spacious courtyard of the Royal Palace and was one of the most important opera houses at the time. Works by Porpora, Albinoni, Handel and Gluck were performed there and it was also the theater that commissioned the first works of Mozart. The theater was destroyed by a fire in 1776 and replaced with the "Nuovo Regio Ducal Teatro alla Scala", which is famous today but known only by the last part of its name. In 1726 Johann Joachim Quantz attended a performance by Sammartini in this city and appreciated his talent.
At a young age Sammartini had already performed concerts with the oboe and in 1727, he published his own 12 Trio sonatas which were very successful, making him known in the musical circles as a promising composer. In search of fortune he decided to leave Milan in 1729, and after stopping in Brussels he settled permanently in London. From 1730 he became very well-known and played at venues such as the "King's Theater" and "Covent Garden". He was a permanent oboist for Handel's orchestra and it can be presumed that the greatest oboe passages in Handel's works from 1730 were written for Sammartini's skill, a great example of this would be the aria "Quella fiamma, ch'il petto m'accende" from Arminio. In 1732 Sammartini conducted concerts at the "Heckford Hall" with the Florentine musician Carlo Arrigoni, which became known as the "Thursday Concerts".
In 1736 Sammartini secured the patronage of Federico, the Prince of Wales, and his wife Augusta. One of his duties there was to animate the musical life of the house, composing sonatas and other pieces that he dedicated to his patrons, as well as organising regular chamber music concerts. He was also trusted with the education of the couple's son, as well as Augusta herself.
Files:

Partitura

10.00€

Parti

15.00€

score + parts

25.00€
Copyright Edizioni Pian & Forte 2017 - AssociazioneProMusica - P.iva 09754000967 - Tutti i diritti sono riservati -
Cookie Policy
-
Privacy Policy