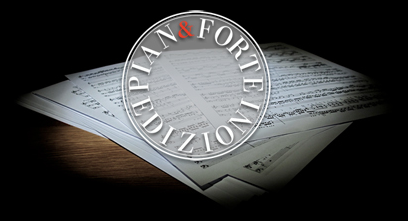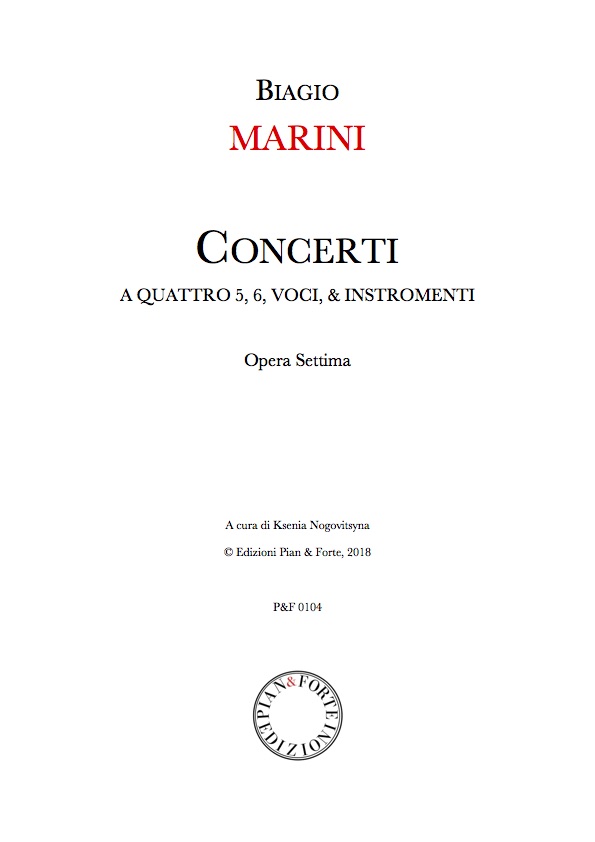 Concerti a quattro, 5, 6 voci & instromenti - Opera Settima
(Secular vocal music)
Università di Oxford
Trascrizione ed introduzione a cura di Ksenia Nogovitsyna

215 pagine

ISMN 979-0-705083-09-5

The figure of Biagio Marini (Brescia 1594 - Venice 1663) left a lasting imprint in the history of instrumental music. Being an advocate of a stylistic revolution, he had the profile of a virtuoso violinist as well as being one of the first composers able to experiment with the great variety of technical possibilities on the violin and other instruments of his time. As a musician, he worked in various cities throughout Europe: Brescia, Venice, Parma, Neuburg on the Danube, Brussels, Stuttgart, Düsseldorf, Bergamo, Milan, Ferrara, Vicenza and Padova, just to cite some of the centres where he lived and worked. The concerti op. 7 are the first of the vocal collections that Marini published under the aegis of the Duke of Pfalz-Neuburg. This collection was prepared for printing already during the first year of service at court, with the dedication dated 1 September, 1624. Marini was invited to the court of Wolfgang Wilhelm in 1623 with the qualification of maestro dei concerti (he had job of directing the chamber ensemble) and musico riservato (private musician) of the Duke...
Files:

Partitura

20.00€
Copyright Edizioni Pian & Forte 2017 - AssociazioneProMusica - P.iva 09754000967 - Tutti i diritti sono riservati -
Cookie Policy
-
Privacy Policy