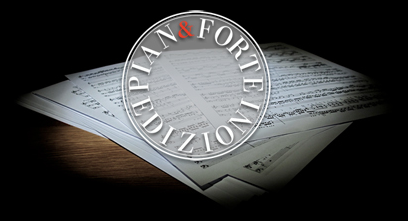 home
>
Instrumental music
> Sonate da camera a violino solo [e basso continuo] Opera Seconda (Veracini Antonio)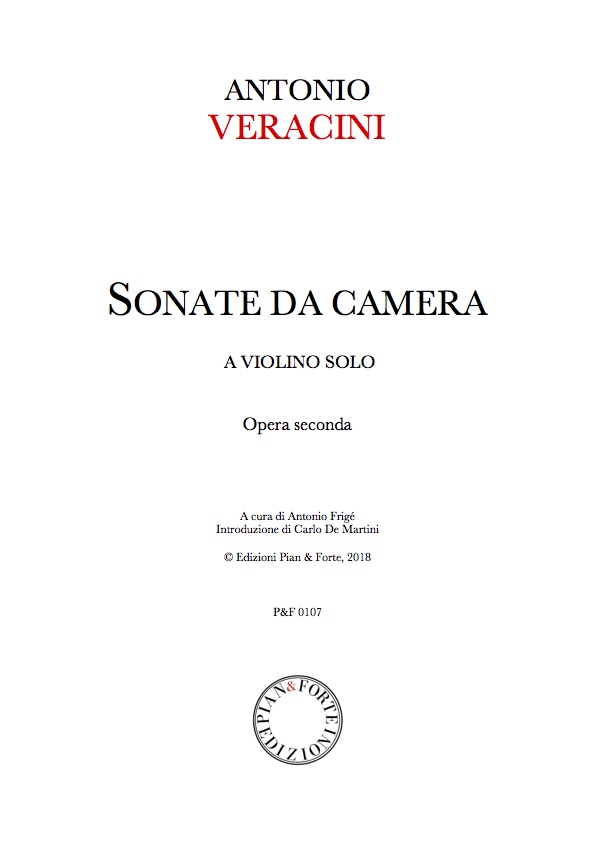 Sonate da camera a violino solo [e basso continuo] Opera Seconda
(Instrumental music)
Bibliotèque nationale de France
Trascrizione a cura di Antonio Frigé
Introduzione di Carlo De Martini

69 pagine

ISMN 979-0-705083-08-8

Of the Veracini family, Tuscan musicians of the baroque era, we are well acquainted with the very famous Francesco Maria, who forms, along with maestro Corelli and his colleague and lively competitor, Geminiani, a trio of fundamental importance in the story of the modern violin. Francesco Maria was a tormented artist always in search of definitive recognition and of any place he could call home, as long as it was one where he could reign uncontested in his art. He wandered across Europe, as the chronicles narrate, travelling from his native Florence, first to Rome to complete his studies, then to Frankfurt, Venice, London, Dusseldorf, Dresden and Prague. Back to Florence for a decade, he then went to London and returned definitively to Italy – Pisa, Turin and Florence – where he ended his troubled earthly existence at the age of seventy-eight. At around thirty years old he was crippled after an attempted suicide in Dresden, most likely due to the difficult climate created by his unfriendly landlord, the envious Pisendel, who was also a great violinist. Embittered by the difficult controversies in London involving Haendel and Geminiani, the tired Francesco Maria returned to Italy at the end of the 1740s to write music and didactic and theoretical works.
Files:

Partitura originale

8.00€

Partitura con bc

12.00€

score + parts

20.00€
Copyright Edizioni Pian & Forte 2017 - AssociazioneProMusica - P.iva 09754000967 - Tutti i diritti sono riservati -
Cookie Policy
-
Privacy Policy