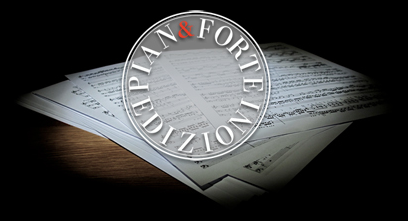 home
>
Instrumental music
> Sonates en trio pour 2 Flûtes traversières, Violons ou Hautbois avec la basse - Oeuvre VIIIe (Braun Jean-Daniel)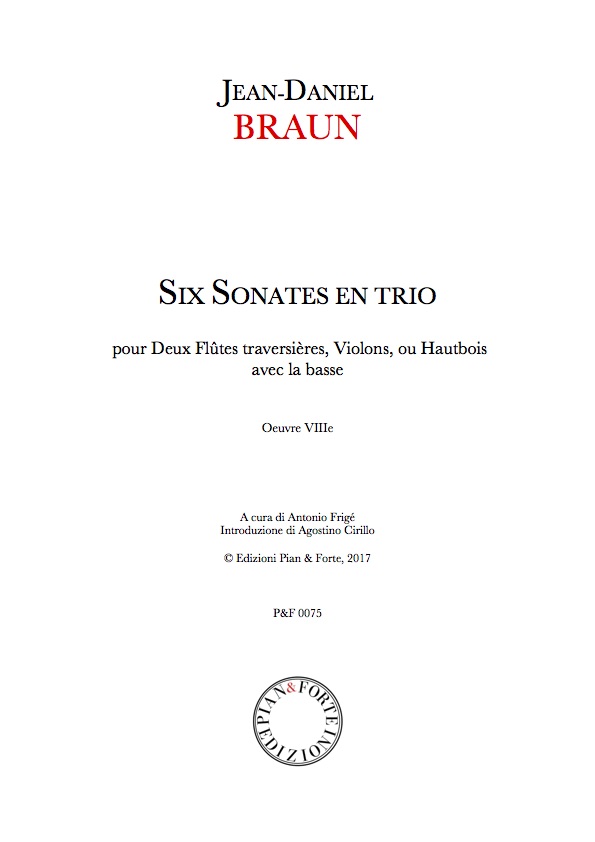 Sonates en trio pour 2 Flûtes traversières, Violons ou Hautbois avec la basse - Oeuvre VIIIe
(Instrumental music)
Bibliothèque du Conservatoire, Paris
Trascrizione a cura di Antonio Frigé
Introduzione di Agostino Cirillo

88 pagine

ISBN 978-88-98342-74-7

In his 1754 autobiography Johann Joachim Quantz recalls the Parisian stay in the course of his 1724-1727 training journey throughout Italy, France and England. The young ambitious oboist and violinist had recently added the flute to the long list of instruments which he had been playing since his childhood, under the guide of Pierre-Gabriel Buffardin, the virtuoso French first flute of the prestigious Hofkapelle in Dresden. Quantz's opinions on the Parisian musical environment appear to be quite brief and hasty – especially if compared with the redundant Italian ones – and even unsatisfying when they deal with the flute, the instrument which would have soon made him famous. Disappointed by the overall sameness of the French taste, by its singers and by its opera, Quantz lists a few musicians, all linked to the overflowing upsurge of the Italian taste. He mentions the violists Jean-Baptiste Antoine Forqueray and Roland Marais, the two violinists Jean-Jacques-Baptiste Anet and Jean-Pierre Guignon (a French version of Giovanni Pietro Ghignone's name, a Turinese composer), and five flutists: Michel Blavet, who was already famous during his time, an unknown Lucas, Jacques-Christoph Naudot, Jean-Daniel Braun and his younger brother, known as Braun le cadet.
They are the same musicians involved in the Concert Spirituel, the famous public concert season which Anne Danican Philidor created in 1725. The five flutists are amongst the initiators of the profound transformation of the flute sound ideal ongoing during those years.
The identification of the two Braun brothers has always been a non clear matter: in the past, it was believed that they were only one person. In the works attributed to them, the author is always indi- cated as «Mr. Braun», singular and without specifying the name. Fétis assigns this surname to a family of German musicians that probably moved to Paris in 1741. Without excluding the German origin, this date is incongruous with Quantz's account. Fétis, anyway, classifies Braun as «un flûtiste de mérite» and includes a detailed list of his published works.
Files:

Partitura

10.00€

Parti

10.00€

score + parts

20.00€
Copyright Edizioni Pian & Forte 2017 - AssociazioneProMusica - P.iva 09754000967 - Tutti i diritti sono riservati -
Cookie Policy
-
Privacy Policy