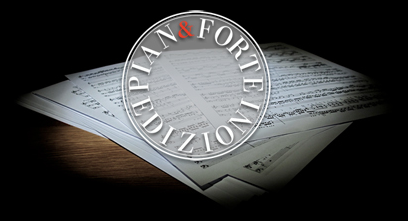 home
>
Instrumental music
> XII Sonate a tre, due Violini e Violoncello, col Basso per l'Organo, Opera quarta (Albicastro Henricus)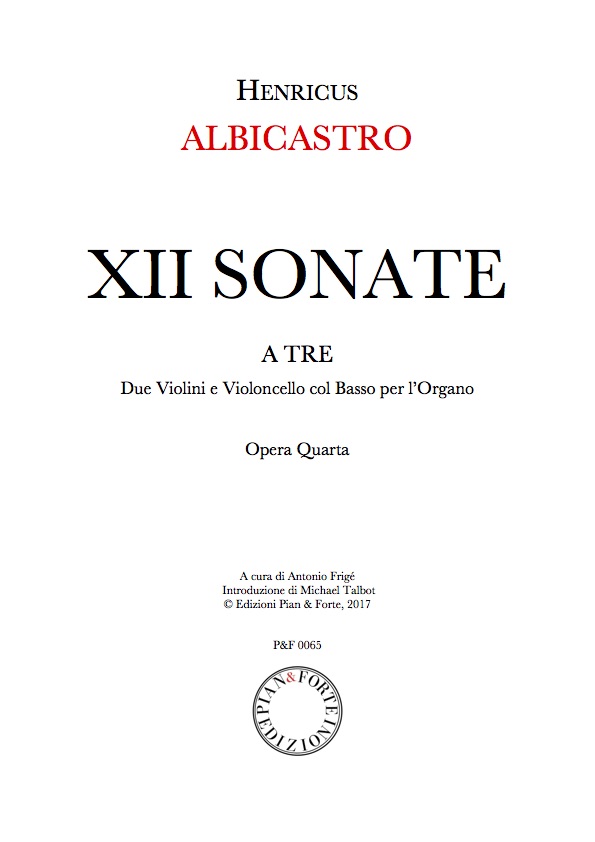 XII Sonate a tre, due Violini e Violoncello, col Basso per l'Organo, Opera quarta
(Instrumental music)
Bibliothèque nationale de France
Trascrizione a cura di Antonio Frigé
Introduzione di Michael Talbot

148 pagine

ISBN 978-88-98342-64-8

The XII Sonate a tre, due violini e violoncello col basso per l'organo, Op. 4, came out from Roger in 1702 and were published at his own expense. In fact, six of these works (Sonatas I– IV and IX–X) may be among the earliest to survive from Albicastro's pen, since they had been published in Bruges by François Barbry already in 1696 under the title of Il giardino armonico sacro- profano di dodici sonate ... Op. 3 (part 1). (The second part of this collection, no longer extant, could well have comprised the six remaining sonatas published by Roger in 1702.) This evidently early date of composition can perhaps explain not only the (for Albicastro) rather conservative style of
these sonatas but also their occasional 'rough edges'. A clear model for their musical language can be found in the church sonatas of Arcangelo Corelli (Op. 1, 1681, and Op. 3, 1689): all the types of movement represented in Albicastro's collection have prototypes in the two named sets by his predecessor.
Files:

Partitura

18.00€

parti

20.00€

score + parts

38.00€
Copyright Edizioni Pian & Forte 2017 - AssociazioneProMusica - P.iva 09754000967 - Tutti i diritti sono riservati -
Cookie Policy
-
Privacy Policy