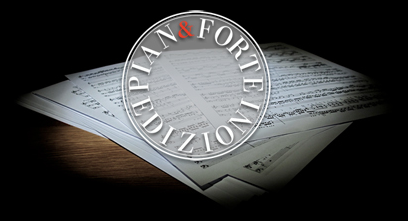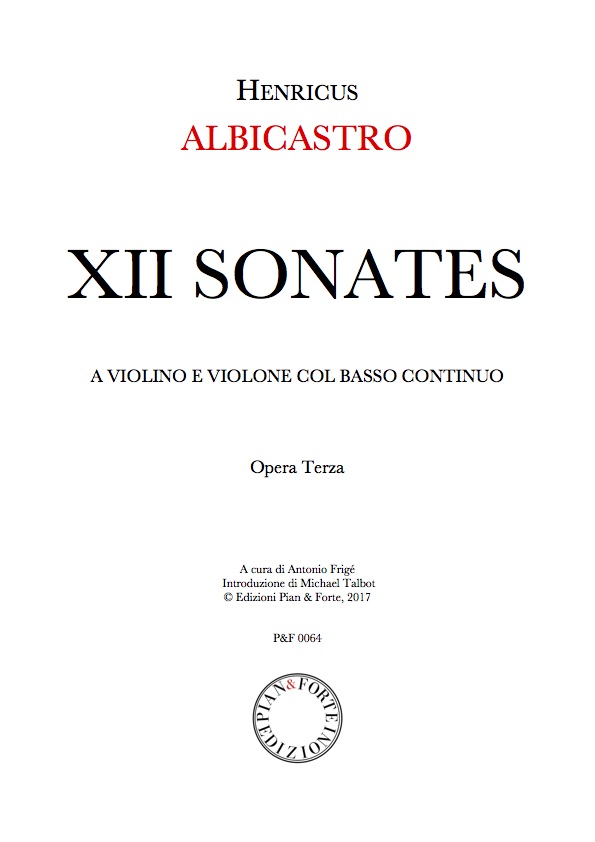 XII Sonates a Violino e Violone, col Basso continuo
(Instrumental music)
Bibliothèque nationale de France
Trascrizione a cura di Antonio Frigé
Introduzione di Michael Talbot

78 pagine

ISBN 978-88-98342-63-1

The Swiss (or possibly Bavarian, or possibly Austrian) amateur violinist Heinrich Weissenburg (c.1660–1730), who in his numerous musical compositions gave himself the mixed Latin and Italian pseudonym of Henricus Albicastro, is an important and gifted composer whose biography remains mysterious not so much because little about his life has been unearthed as because he himself deliberately chose to conceal or even falsify it, giving different versions of his origins on different occasions. When he matriculated at the University of Leiden in 1684 he described himself as from Vienne (Viennensis), but when he married a certain Baroness Petronella de Rhoe de Opzinnig in Breda (Netherlands) in 1722 he gave as his place of origin the castle of Neuburg in the Upper Palatinate. Several of his publications describe him as "del Biswang" – from Bieswangen in Bavaria – although this may simply be an indication of the branch of the apparently noble family to which he belonged. Finally, J. G. Walther's Musicalisches Lexicon of 1732 identifies him as a Swiss – a national identification that has generally been accepted up to the present day.
While studying at Leiden, Albicastro was already active as a musician. At some point in the 1690s he removed to the Southern Netherlands, where some of his music was published in Bruges. His stylistic affiliation was to the South-German-cum-Bohemian school of violinist-composers that included such major figures as Heinrich Biber, Johann Heinrich Schmelzer, Johann Jakob Walther, Georg Muffat and Johann Paul von Westhoff, from which he derived his liking for multiple stopping (often polyphonically conceived) and virtuosic effects generally...

Files:

Partitura

10.00€

Parti

15.00€

score + parts

25.00€
Copyright Edizioni Pian & Forte 2017 - AssociazioneProMusica - P.iva 09754000967 - Tutti i diritti sono riservati -
Cookie Policy
-
Privacy Policy