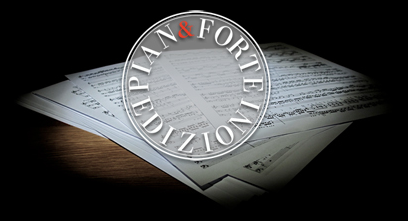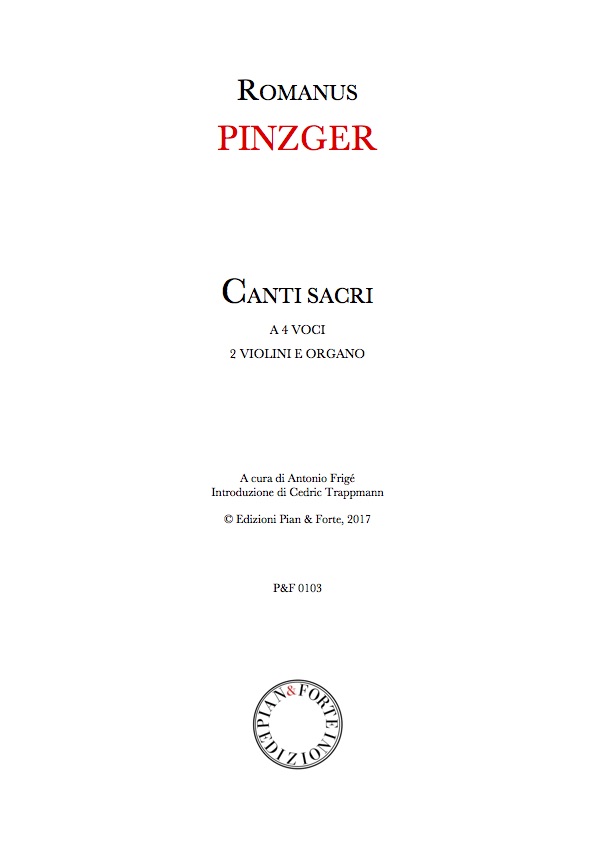 Canti sacri a 4 Voci, 2 Violini e Organo
(Other)
Bayerische Staatsbibliothek München
Trascrizione a cura di Antonio Frigé
Introduzione di Cedric Trappmann

27 pagine

ISMN 979-0-705083-05-7

With respect to the masses, the sacred songs by Pinzger follow a more vocal style. The choir dominates and the instruments assume a function as only accompaniment. The music serves the text and this deeply influences the style of composition. There are homophonic and declamatory parts, passages in unison, and sections of imitation. In the Tenebrae, the words of Jesus are entrusted to a solo voice.
Files:

Partitura

8.00€

Parti

12.00€

score + parts

20.00€
Copyright Edizioni Pian & Forte 2017 - AssociazioneProMusica - P.iva 09754000967 - Tutti i diritti sono riservati -
Cookie Policy
-
Privacy Policy