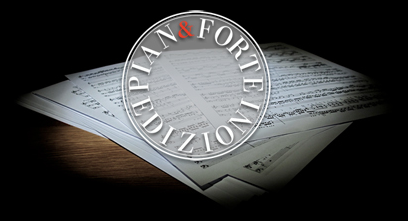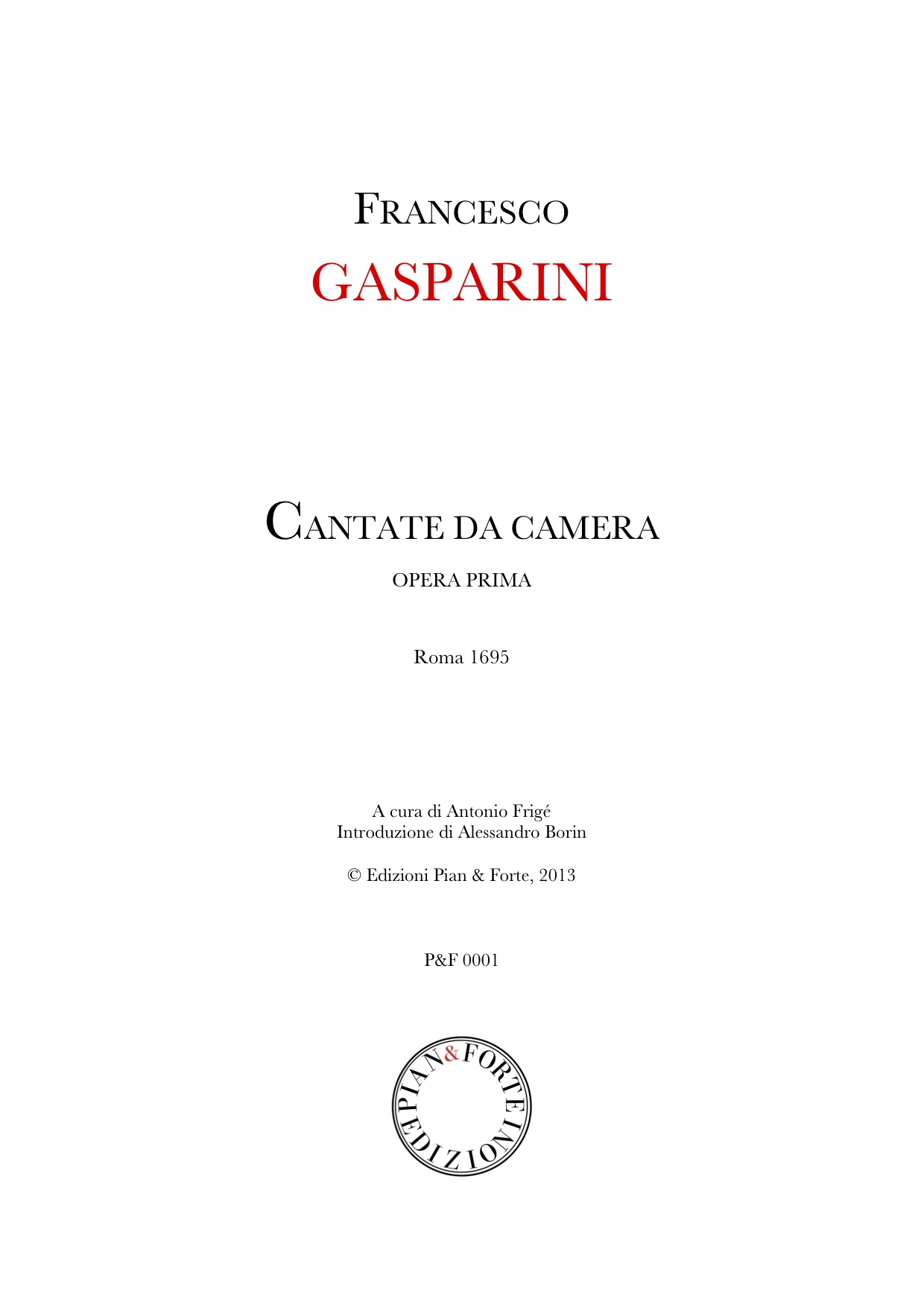 Cantate da camera, Opera prima, Roma 1695
(Secular vocal music)
Museo internazionale e Biblioteca della musica di Bologna
12 Cantate per soprano e basso continuo
Trascrizione a cura di Antonio Frigé
Introduzione di Alessandro Borin

98 pag.

ISBN 978-88-98342-00-6

The Cantate da camera a voce sola, Op. 1, of Francesco Gasparini were published in Rome by the heirs of Giacomo Mascardi in 1695. The collection was received with immediate favor, such that within only two years it was republished in Lucca by the Gregori firm, with a dedication to a local noble woman named Anna Luisa Bonvisi. The dedicatee of the original Roman edition was instead Emilia Carafa of the Andria dukes, a patron of the arts well known in the annals of music of her period. The Carafa family was in fact close to the Neapolitan circle of the Scarlatti family, so much so that in December of 1685 the husband of Emilia, Duke Domenico Marzio, had baptized Domenico, sixth child of Alessandro Scarlatti and Antonia Anzalone. Five years later, in 1690, the Scarlatti pair chose the name of Emilia for their third daughter, in deference to Emilia Carafa. Another connection between the first opus of Francesco Gasparini and the musical environment of the Scarlatti is seen in the parallel use of two lyric texts contained in the 1695 print...
Files:

partitura

14.00€
Copyright Edizioni Pian & Forte 2017 - AssociazioneProMusica - P.iva 09754000967 - Tutti i diritti sono riservati -
Cookie Policy
-
Privacy Policy